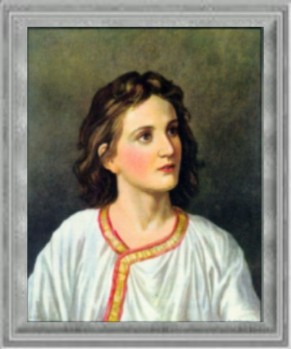 Jesus In Youth
And Jesus increased in wisdom and stature, and in favor with God and man. Luke 2:52
Example of Jesus as the Perfect Workman.
In His earth-life, Christ was . . . obedient and helpful in the home. He learned the carpenter's trade and worked with His own hands in the little shop at Nazareth. . . . The Bible says of Jesus, "And the child grew, and waxed strong in spirit, filled with wisdom: and the grace of God was upon him." As He worked in childhood and youth, mind and body were developed. He did not use His physical powers recklessly, but gave them such exercise as would keep them in health, that He might do the best work in every line. He was not willing to be defective, even in the handling of tools. He was perfect as a workman, as He was perfect in character.
CG P 345
---------------------------------
Of Jesus it is written: "And the child grew, and waxed strong in spirit, filled with wisdom: and the grace of God was upon Him. . . . And Jesus increased in wisdom and stature, and in favor with God and man." A knowledge of God will constitute a kind of knowledge that will be as enduring as eternity. To learn and to do the works of Christ, is to obtain a true education. Although the Holy Spirit worked the mind of Christ, so that He could say to His parents, "How is it that ye sought Me? wist ye not that I must be about My Father's business?" yet He worked at the carpenter's trade as an obedient son. He revealed that He had a knowledge of His work as the Son of God, and yet He did not exalt His divine character. He did not offer as a reason why He should not bear the burden of temporal care, that He was of divine origin; but He was subject to His parents. He was the Lord of the commandments, yet He was obedient to all their requirements, thus leaving an example of obedience to childhood, youth, and manhood.
Fundamentals
of Christian Education
P 392
------------------------------------
Again of Jesus it is said that he went down with his parents, and "was subject unto them." Dear children and youth, let the example of Christ in his youth be your example in all things.
YI
July 20,1893
--------------------------------
God will give wisdom and understanding and knowledge to the youth who seek him with sincerity of heart. He will help the student to be a power for good in the schoolroom, and outside the school to live so true a life that the world will take knowledge of him that he has been with Jesus and learned of him. He will enable the older members of the family to set a true example before the younger members, and will teach them how to seek together for perfection of character.
YI
April 28,1808