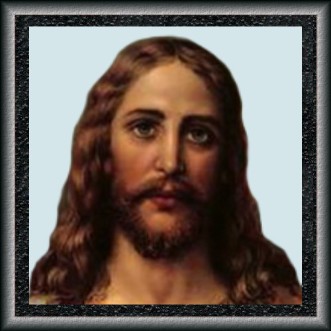 Jesus
Is Wonderful
For unto us a child is born, unto us a son is given: and the government shall be upon his shoulder: and his name shall be called Wonderful, Counsellor, The mighty God, The everlasting Father, The Prince of Peace.
Isaiah 9:6
O LORD, thou art my God; I will exalt thee, I will praise thy name; for thou hast done wonderful things; thy counsels of old are faithfulness and truth.
Isaiah 25:1
This also cometh forth from the LORD of hosts, which is wonderful in counsel, and excellent in working.
Isaiah 28:29
Oh that men would praise the LORD for his goodness, and for his wonderful works to the children of men!
Psalms 107:31
------------------------------------
"Not unto us, O Lord, not unto us, but unto Thy name give glory, for Thy mercy, and for Thy truth's sake." Psalm 115:1. Such was the spirit that pervaded Israel's song of deliverance, and it is the spirit that should dwell in the hearts of all who love and fear God, In freeing out souls from the bondage of sin, God has wrought for us a deliverance greater than that of the Hebrews at the Red Sea. Like the Hebrew host, we should praise the Lord with heart and soul and voice for His "wonderful works to the children of men." Those who dwell upon God's great mercies, and are not unmindful of His lesser gifts, will put on the girdle of gladness and make melody in their hearts to the Lord. The daily blessings that we receive from the hand of God, and above all else the death of Jesus to bring happiness and heaven within our reach, should be a theme for constant gratitude. What compassion, what matchless love, has God shown to us, lost sinners, in connecting us with Himself, to be to Him a peculiar treasure! What a sacrifice has been made by our Redeemer, that we may be called children of God! We should praise God for the blessed hope held out before us in the great plan of redemption, we should praise Him for the heavenly inheritance and for His rich promises; praise Him that Jesus lives to intercede for us.
PP 289
------------------------------------
Christ was the foundation of the whole system of Jewish worship, and in it was shadowed forth the living reality, --the manifestation of God in Christ. Through the sacrificial system men could see Christ's personality and look forward to their divine Saviour. But when he stood before them, representing the invisible God, --for in him dwelt "all the fullness of the Godhead bodily, --they were not able to discern his divine character because of their want of spirituality. Their own prophets had foretold him as a Deliverer. Isaiah had declared: "Unto us a child is born, unto us a son is given; and the government shall be upon his shoulder; and his name shall be called Wonderful, Counselor, The mighty God, The everlasting Father, The Prince of Peace. Of the increase of his government and peace there shall be no end, upon the throne of David, and upon his kingdom, to order it, and to establish it with judgment and with justice from henceforth even forever." But though his character and mission had been so plainly delineated, though he came unto his own, his own received him not. Occasionally divinity flashed through humanity, the glory escaped through the disguise of the flesh, and brought forth an expression of homage from his disciples. But it was not until Christ ascended to his Father, not until the descent of the Holy Spirit, that the disciples fully appreciated the character and the mission of Christ. After the baptism of the Holy Spirit they began to realize that they had been in the very presence of the Lord of life and glory. As the Holy Spirit brought the sayings of Christ to their remembrance, their understanding was opened to comprehend the prophecies, to understand the mighty miracles which he had wrought. The wonders of his life, in all its sacredness, greatness, and glory, passed before them, and they were as men wakened from a dream. They realized that "the Word was made flesh, and dwelt among us (and we beheld his glory, the glory as of the only begotten of the Father), full of grace and truth," They seemed of much less importance in their own eyes, after their awakening to the fact that Christ had been among them, than they did before they realize this. They never wearied of rehearsing every item which had come under their notice in connection with his words and works. They were often filled with remorse at their stupidity and unbelief and misapprehension as they recalled his lessons of instruction which they had but dimly understood when he had spoken them in their presence, and which now came to them as a fresh revelation. The Scriptures became a new book to them.
A. R. & S. H.
April 23,1895