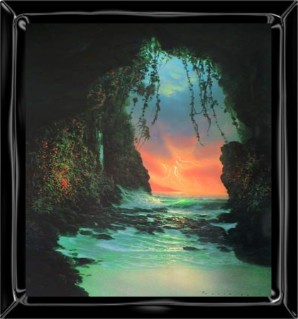 Jesus Our
Refuge
The LORD also will be a refuge for the oppressed, a refuge in times of trouble.
Psalms 9:9
The eternal God is thy refuge, and underneath are the everlasting arms: and he shall thrust out the enemy from before thee; and shall say, Destroy them.
Deuteronomy 33:27
To the chief Musician for the sons of Korah, A Song upon Alamoth. God is our refuge and strength, a very present help in trouble
Psalms 46:1
In God is my salvation and my glory: the rock of my strength, and my refuge, is in God.
Psalms 62:7
--------------------------------------
While on earth there will be no escape from conflicts and temptations; but in every storm we have a sure refuge. Jesus has told us, "In the world ye shall have tribulation: but be of good cheer; I have overcome the world." The forces of Satan are marshaled against us, and we have to meet a diligent foe; but if we take heed to the admonition of Christ, we shall be safe. "Watch and pray, that ye enter not into temptation." There are foes to be resisted and overcome, but Jesus is by our side, ready to strengthen us for every attack. "This is the victory that overcometh the world, even our faith." Faith sees Jesus standing as our Mediator at the right hand of God. Faith beholds the mansions that Jesus has gone to prepare for those who love him. Faith sees the robe and the crown all prepared for the overcomer. Faith hears the song of the redeemed, and brings eternal glories near. We must come close to Jesus in loving obedience if we would see the King in his beauty. There is peace in believing, and joy in the Holy Ghost. Believe! Believe! My soul cries, Believe! Rest in God. He is able to keep that which you have committed to him, and will bring you off more than conqueror through him that has loved you.
A. R. & S. H.
April 17,1894
--------------------------------------
The cities of refuge appointed for God's ancient people were a symbol of the refuge provided in Christ. The same merciful Saviour who appointed those temporal cities of refuge has by the shedding of His own blood provided for the transgressors of God's law a sure retreat, into which they may flee for safety from the second death. No power can take out of His hands the souls that go to Him for pardon. "There is therefore now no condemnation to them which are in Christ Jesus." "Who is he that condemneth? It is Christ that died, yea rather, that is risen again, who is even at the right hand of God, who also maketh intercession for us;" that "we might have a strong consolation, who have fled for refuge to lay hold upon the hope set before us."
Romans 8:1, 34;
Hebrews 6:18.
PP 516
-------------------------------------
Christ should never be out of the mind. The angels said concerning Him, "Thou shalt call his name Jesus: for he shall save his people from their sins." Jesus, precious Saviour! Assurance, helpfulness, security, and peace are all in Him. He is the dispeller of all our doubts, the earnest of all our hopes. How precious is the thought that we may indeed become partakers of the divine nature, whereby we may overcome as Christ overcame! Jesus is the fullness of our expectation. He is the melody of our songs, the shadow of a great rock in a weary land. He is living water to the thirsty soul. He is our refuge in the storm. He is our righteousness, our sanctification, our redemption. When Christ is our personal Saviour, we shall show forth the praises of Him who hath called us out of darkness into His marvelous light. . . .
RC 21
---------------------------------------
I will say of the LORD, He is my refuge and my fortress: my God; in him will I trust.
Psalms 91:2